Join Our Team!

Make a life changing decision today and become part of the Charles Lea Center, an exceptional organization that is setting the standard for its outstanding quality of care for people with developements disabilities and/or special needs. The Charles Lea Center has been a leading employer in Spartanburg Country for more than 45 years, and now has a staff of approximately 600.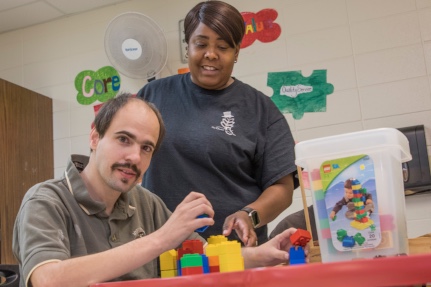 Postions start at $12 an hour and the Charles Lea Center is proud to offer medical, dental, life and vision insurance as well as paid training, retirement plan contributions, profit sharing and paid time off. In addition, the CLC has a onsite health clinic and workout facility which are free to staff.
Applications are taken in person from 8:30 a.m. - 4:30 p.m., on Monday thourgh Friday at the Charles Lea Center, which is located at 195 Burdette Street, Spartanburg, SC 29307.  Or, you can apply online anytime, just click here.
For more information please click here.  And, be sure and watch our video to learn why you should join our team!