Visions
The mission of the Visions Enrichment program is to provide supports through technology and community inclusion so that individuals with intellectual and physical disabilities can engage in life experiences and apsire to more enriched, empowered lives.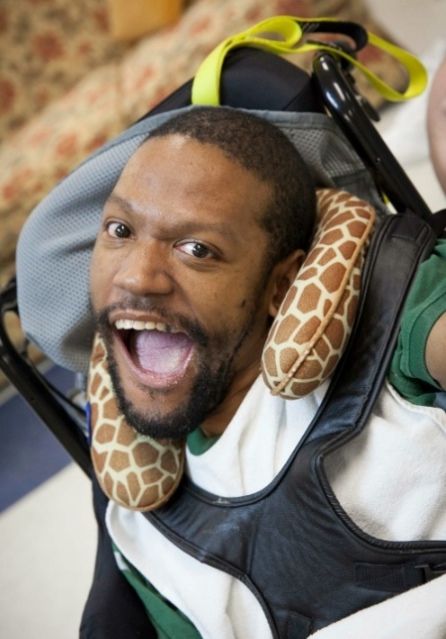 Visions was derived from the need to to provide a daytime program for adults with special needs and who also are considered to be medically fragile and/or have severely involved orthopedic needs. The individuals who participate in this program require more intense hands on care to meet their physical and medical needs. Additional staffing and nursing assistance is available at all times for this program.
The curriculum for Visions is sensory based wtih an educational component aimed at developing and strengthening skills.