Kiwanis Pancake Supper (Drive Thru)
Save the Date:  May 14th from 5:00pm until 7:30pm
This will be a grab and go event at the Charles Lea Center - look for directional signs at the event!
Tickets are $5 per person and may be purchased at the door
Tickets are also available at Carolina Foothills Credit Union at 520 North Church Street in Spartanburg
Please click here to contact Charles Lea Center Foundation President Marisa Cecil or call (864) 562-2278.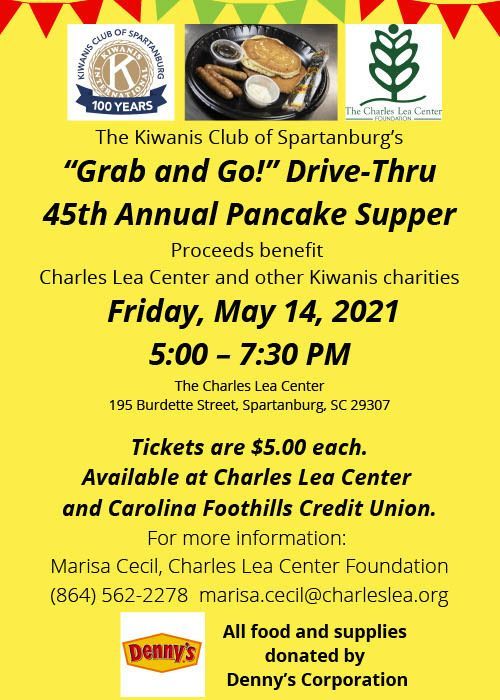 2020 Kiwanis Pancake Supper
2020 Kiwanis Pancake Supper
The Spartanburg Kiwanis Club members are excited to host our 45th annual pancake supper on May 14!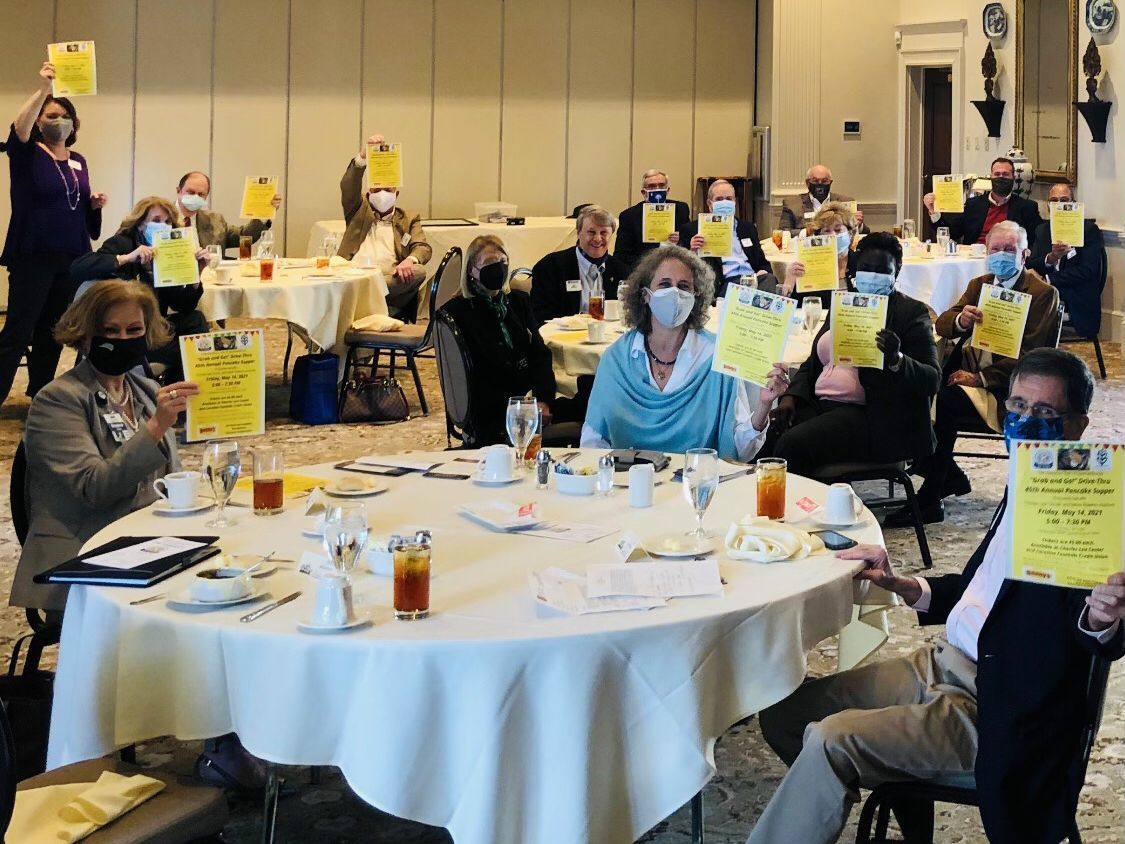 the
the
---

The vision of the Charles Lea Center Foundation is that sustained financial resources are available to the Charles Lea Center for future generations.

---

 

Follow the CLC Foundation on Facebook & Instagram!