Road Rally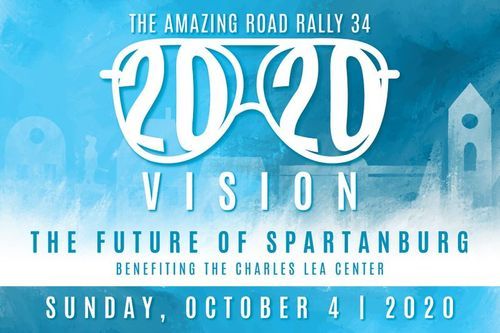 Make plans to join us on Sunday, Oct. 4 for The Amazing Road Rally 34 - 20/20 Vision, The Future of Spartanburg!
Often described as a 'scavenger hunt in a car,' this fun event is back for its 34th year. During this year's Road Rally guests will get a glimpse into the future of Spartanburg followed by a casual dinner featuring DJ Nuvo. There also will be a silent auction with 20 themed baskets.
The Road Rally benefits the Charles Lea Center. We 'LOOK' forward to 'SEEING' you!
Click here to register or to be sponsor.
For more information click here to contact Charles Lea Center Foundation President Marisa Cecil or call (864) 562-2278.