Sponsorships Available!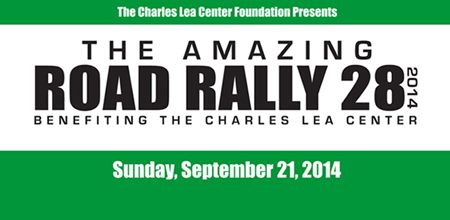 Consider a Sponsorship Opportunity
Sponsoring a Charles Lea Center Foundation event enables the Foundation to maximize the fundraising potential of the event and increase Foundation revenue, which goes toward enhancing the quality of life of children and adults with special needs supported by the Charles Lea Center.
Sponsorship Opportunities
The Amazing Road Rally 28 will be held on Sunday, Sept. 21. Often described as a "scavenger hunt in a car," Road Rally will take you and your team around the Spartanburg community in search of locations and activities. This year we celebrate the 28th year of "The Amazing Road Rally." Clues will lead you to exciting and exotic destinations around Spartanburg and direct you to perform tasks as you strive to arrive first at each pit stop to avoid elimination. A fun, casual final pit stop will follow completion of the rally with recognition of sponsors and winners of the competition, featuring a White Elephant Raffle with plenty of fabulous prizes. If you cannot join in the fun of the rally please come to eat, drink and mingle at the final pit stop at the Carolina Country Club Family Center.
For more information about opportunities contact Cyndi Beacham in the CLC Foundation office at 864-562-2278, cbeacham@charleslea.org.